Now, I'm fully aware that this is not the entire population of online users and more importantly GEEKS definitely isn't a myspace but, still, I have to wonder how accurate this is for some...
Example A

Example B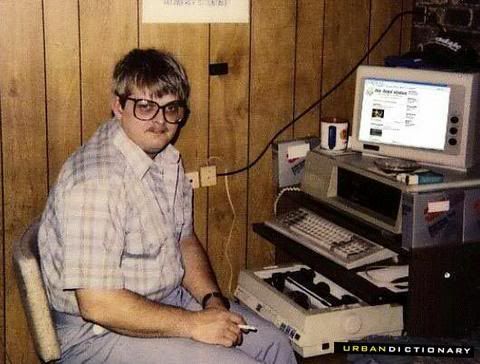 Example C
My point or thought is about how our newly lacked social and public interactions have become with each other. Even myself. I used to be a police officer for five years and I had that constant interaction with people. Which, in its own self rights, was fine and fulfilling but, I still had a world of emails and texting. Now, as I work in a financial, desk world, it's not nearly as stimulating. On a positive note, conversing in this fashion opens up your world to learn about so many other types of people and cultures. Living here in Southern California, I don't run into conversations with people from all over the world nearly as much as I do here.
What's happening to our society? We almost exclusively converse thru text or email, myspace, facebook ...and a million other forums. Heck, people have their support groups online! Is this creating an impersonalization within society? Or is it more effecient? People even start relationships online site unseen! I just wonder if we've lost a certain accountability towards each other and perhaps, our social skills are going down the tubes.
A lot of personal and physical interaction comes thru tones and body language. Here, that doesn't exsist.
What do you think?